The Pill Stamp Specialists for TDP, RTP & ZP Tablet Press Machines
Supplying tough tooling & unique designs
–
 Select centre ring to view current stock: 


*Many new TDP machines now use the 37mm centre ring. Please measure first to ensure correct fit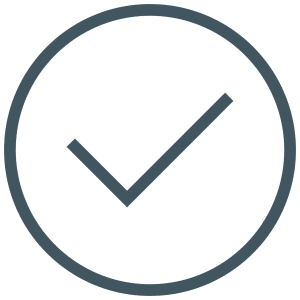 Strength & Durability
Manufactured from 316 toughened steel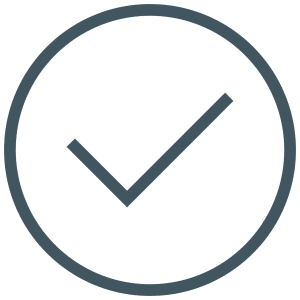 Corrosion Protection
Plasma treated to prevent corrosion damage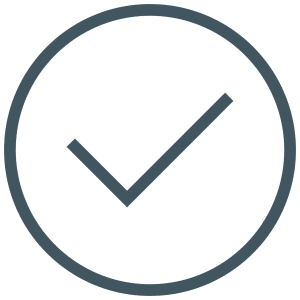 Non-Stick Treatment
Resistant to sticky product residue
*Excluding Sundays & Bank Holidays
Express Global Shipping
tracked & discreet
Next Day UK Delivery
Guaranteed by 1pm
Safe & trusted
superior quality for 12+ years
Can't Find What You're Looking For?
We have a large selection of pill press die moulds for sale but we're also able to have any punch die set manufactured to your exact specifications for any pill press machine. If you can see what you require here but it's not currently in stock for your TDP 0, TDP 1.5, TDP 5, TDP 6 or TDP 6s machine, or you are looking for a different size then don't worry, we can often get a large selection of other pill moulds sent out within 5-8 days.
Looking to buy custom TDP punch dies or RTP Rotary Tablet Press machinery tooling? Custom tooling typically takes around 20-30 working days to manufacture. Our experts will work with you on the design so that it is right before the manufacturing process begins. Please see our Custom section for an explanation of the manufacturing process and to discuss your ideas. Our design team will get back to you right away.
We are proud to supply high quality, precision engineered pill press die moulds and TDP punch die stamps for top down tablet press machinery. Our tooling is manufactured to the highest standard for all tablet press machines including the TDP 0, TDP 1.5, TDP 5, TDP 6, TDP 6s and VICE Handheld Press as well as all Rotary Tablet Press (RTP) machines such as the RTP 9, RTP 33, RTP10i, RTP 41 and HSTP High speed Tablet Press. We also supply tooling for all of the ZP machine range including the ZP5A, ZP7A,  ZP9A, ZP 5, ZP 7, ZP 9, ZP 12 and ZP 16 tablet press machines.
We are based in the UK so you will always benefit from a fast response time and speedy service which we are proud to provide. To find out how we can help you please WhatsApp us on +447842262746 or on Telegram @LDNMETALWORKS. If you are looking for a custom punch die set for your pill press machine then please contact us, we are highly experienced in manufacturing to order.
We have worked tirelessly with our engineers over many years to create and manufacture products which are as reliable as they are refined. All of our TDP pill press die stamps are manufactured to micrometre precision from 316 toughened steel to help form the perfect shape or logo for your tablet. We can also manufacture pill molds in 6CrW2Si tool steel by request to further extend the lifetime of your custom punch die set or custom tooling.
Through working closely with our engineers we have managed to create products that are not only durable and well crafted, they also have great attention to detail given to every element to ensure your end product is as close to perfect as it can be. We use the latest technology in spark erosion to ensure every design is manufactured with precision and without compromise.
Spark erosion technology enables us to make clear, deep logos on our tablet stamps to give each tablet design maximum definition. It is this extreme level of precision that helps press perfect tablets every time.
Spark erosion is a manufacturing process whereby a desired shape is obtained using electrical discharges. Material is removed from the die head surface by a series of rapidly recurring currents which discharge between two electrodes and are separated by a dielectric liquid, thus producing the desired design with immaculately precise detail.
We guarantee our pill stamps are engineered to the highest possible standard every time and without compromise. They are hard wearing and precision made to help you press sharp, clean edged tablets every time. Our long lasting hardened tooling helps to produce endless batches of top quality tablets with ease.
We are able to have any tablet press tooling manufactured for all TDP, RTP, ZP or Rotary Tablet Press machines and take pride in our rapid response and service time so please get in touch to discuss your ideas.
We supply tooling for many industries such as pharmaceutical companies, start-up businesses, universities and film & TV. Our stamps can help you form tablets for supplements and herbal remedies and can also be used for medicinal, confectionary and novelty uses. We often supply custom tooling for the pharmaceutical market and small businesses, supporting them through all stages of R&D to full scale production. We're making leaps and bounds into these markets and take pride in forging new working relationships with industry leaders across these sectors.
From concave capsules to full 3D cartoon shaped sets, we offer a large selection of punch dies that allow you to make tablets in almost any shape or size with further options such as convex, bevelled, flat or smooth edges. Whichever tablet design you have in mind, we're likely to be able to produce a punch die set for it. If you can't find what you are looking for from our stock section then please get in touch with your ideas, we are able to manufacture custom punch dies to your exact specifications in varying tool steel.
We have extremely fast lead times as we have many products in stock and ready for immediate dispatch. We send all UK orders out via next day delivery by 1pm as standard. International orders can take 3-5 working days for delivery depending on destination country. Where custom tooling is required we aim to have your order with you within 20 – 30 working days where possible. Bank holidays and festive periods may cause delays. Please see our custom tooling section for a breakdown of the manufacturing process for custom punch die sets.
Punch Die Stamp & Tooling Stock
We have a wide range of stock to choose from which you can see here listed on our website. Please select your machine using the centre ring size guide at the top of this page or via the 'SHOP' menu to the top left of the page. If there is a custom set of tooling you would like manufactured then please use our Custom Tooling upload section. We are able to supply any shaped and logo punch and die sets for all TDP, ZP and RTP machines.
The punch dies we have for sale are for the TDP, VICE, RTP and ZP pill press machines. If you need tooling for a rotary tablet press machine in the RTP or ZP range then please get in touch to place an order. We are also able to manufacture B, BB or D tooling for a range of other tablet presses at great prices.
5 Star Customer Service Rating
FREE CUSTOM DESIGN SERVICE
RAPID RESPONSE & LEAD TIMES
FRIENDLY, FAST & RELIABLE SERVICE
Industry LEADERS FOR 10+ YEARS
Arrived the very next day, very quick and professional service!
Good price, fast delivery, perfect quality, recommended seller!! +++++
Very high quality product plus great customer service, thanks again A+